Majestic Aquariums Testimonials
Many happy Majestic Aquariums customers love to talk about the quality of service they received at Majestic Aquariums
Drop us an email because we would love to hear from you too.
Join us on Facebook.
Andrea
Dear Paul,
Yes I did get to your great store yesterday. I dealt with one of your friendly staff called Ben. Have ordered my tank and picked up some of the accessories. Still need to purchase a heater and biosponge filter, both were not in stock but Ben assured me that they will be back in stock when I go back to pick up the tank.
Thanks again for all your help.
Mrs Manos
Hi paul. You have a fantasitc store there at Taren Point. The staff are fantastic and you truly care about your customers. When I bought ny tank last week, nothing was 
too much trouble and you genuinly wanted to serve and help me. I then subsequently made several calls back to the shop as I still need some questions answred 
whilst setting up and you were fabulous. I have already recomended you to my friends and told them the comparison stories of other Pet stores and aquariums .
You win hands down! Brilliant service. Thank you. Thank you to Kaitlan too, great work . Youre a gem. you have created an advocate for Majestic
Wendy Barnes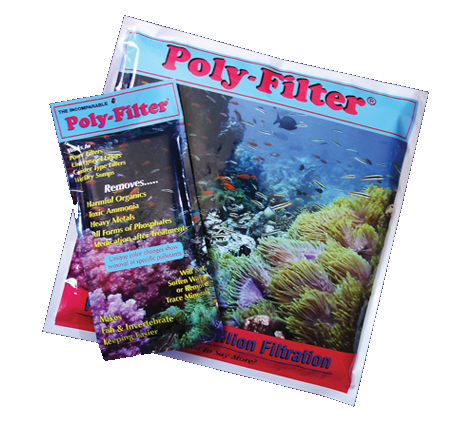 Hi have recently started using Poly filter in my marine tank thanks to the recommendation from Paul Talbot, and i can honestly say it definately keeps my water crystal clear.  I have also teamed it up with Biohome media which i purchased on ebay here in the uk as it has had great reviews from people who have purchased it from all over the world. I am now going to see how my tank performs  with both these in my filter system. Thanks once again for the videos and advice on your youtube channel. It certainly helps us newbies!
Russell Ward
I have been seeing the team at Majestic Aquariums since they first opened. I feel like part of the family. They have sure helped to ensure that my 5ft reef tank is the most beautiful tank in Sydney.
David Eggert
I cant believe how easy it is to run my 6ft Cichlid tank! With the support of Majestic Aquariums anyone can turn their lounge room into an amazing under water wonderland.
Frank Zoka
I love my fish tanks to be big and beautiful. Majestic have always gone the extra mile for me with my extra big tanks. I will keep coming back.
Keep it up!
Anthony Care
I have a fully automated 9ft reef aquarium. Majestic have always been good to me. They have the biggest range, they match all prices and give the best advice.
Darryl Ward
Every trip to Majestic turns into a fish class. I am learning more and more about my beautiful Koi.
I had some very tricky requests when I installed my pond, but Majestic stuck with me until I got it right. Its so good to find some good old fasion service still alive today.
Steve Gleeson
Wonderful service. I had some problems with some equipment that I had and they fixed it for me in a flash. My fish have never been happier and my tank has never been cleaner. My fish are even breeding now. Thanks guys.
Peter Halloran
I told them that I want the most amazing tank that they have ever built and would you believe it? Thats what I got! My huge reef tank has it all and I love it! I am sure that only Majestic Aquariums could have pulled this off.
Andrew Booth & Jenny Irwin
Dear Paul, Thanks for advice from you and helpful Majestic staff. As you can see, the aquarium is (at last) running smoothly and the fish look fit: http://www.youtube.com/watch?v=xmUq3UpZLjU (or search "classical goldfish" on Youtube. Everything in the tank, and the tank, came from Majestic Aquariums. Thanks again.
Tim Webb
Hey Paul,
Just wanted to say a big thanks for the help you provided after hours that Sunday a few weeks ago. It really left a great impression! I have to say I really like the service you provide, the shop you run and the staff you have onboard (esp Paul the American guy - he`s a great friendly asset to your team and his passion for Aquariums really shows and pays off!). You`ll definitely see me coming back even though I live in Thornleigh!
Chris LoPresti
I loved the DVD, it was very educational. I actually live in the USA in the state of South Carolina and bought the DVD in my local town of Irmo at a store called Fins. The man who runs the place was a big promoter of yours and I appreciate it because I really did not envy the idea of sitting down and reading a ton of books just to decide if I were interested in the hobby or not. My wife also loved the video. I am leaning toward the Max 250 but if I enjoy it I will likely set up a larger system down the road.
Anthony Calfo
Excellent website my friend! Better than most of its kind I've seen by far. You have a gamut of content there. Quite impressive! I hope I get to see your facility some day.
Peter Hancock
I have been keeping aquariums all of my life and I have always been amazed how many people spend so much money on beautiful fish yet they do such an ordinary job decorating their aquarium!
I hate the look of plastic ornaments so I am forever searching for prize display rocks, but am always discouraged by the price for prize pieces of natural rock.
I have recently come across Premium Aqua Rocks at Majestic Aquariums, they are amazing! They look exactly like an amazing prize display rock, expect it is man made! These rocks are hand made in Australia and you can not tell the difference between them and a natural rock because they are made of all natural materials.
These rocks look like they are too good to be true, because they are, LOL!
Premium Aqua Rocks will never scratch or crack your tank because they are light weight so will float when you first place it in the water, simply hold it underwater until the bubbles escape from the air holes in which time it will always sink.
Peter Hancock
Reg
Chris Talbot,
I have been keeping a heavily over stocked AR-620 Goldfish tank for 3 years now. Due to the huge amount of fish in the tank, I have to do a 20% water change twice a week and clean the filter weekly because my water becomes green and dirty. I also have to regularly increase the pH and kH levels because they fall so fast. The tank has lots of oxygen and matrix in the filter and the fish are all healthy but it is a lot of work.
I just wanted to let you know that 8 weeks ago I purchased some Polyfilter to go in my top filter.
Since I have added Polyfilter to the tank the tank has remained crystal clear and the water quality is always stable even though I have not done any water changes in this time.
I can't believe how good this product is!
I would never run another tank again without using this product!
I would suggest that everyone tries Polyfilter!
Thank you for selling it to me!
Reg
Julian Sprung
Wow Paul this site is fantastic!!! It`s obvious you`ve put a lot of time into it-- well done. Congratulations!
Amanda
We stumbled upon your www.saltwaterhub.com website and loved it and saw the seminar info on the Majestic Aquariums site and thought it was good to attend.
We've had a smallish marine tank for around 4 years and learnt so much from your website. And also had to laugh at some of the things you mention that we have experienced over the years and when we heard it from you, wished we had found your site earlier, eg. anenomes moving around the tank and getting sucked into the powerhead and poisoning the tank, that was fun.
We are from the Central Coast and although it`ll be a drive we think it is worth it to come to your seminars.
Kind regards,
Amanda
Michael
Hey Paul,
I have seen the cichlid DVD, a friend lent it to me. Its actually where I got most of my inspiration for the tank. I should thankyou you personally for that!
I have heard about your cichlid seminars www.cichlidhub.com and would like some information about it!
Thanks again,
Michael.
William V
Thank you for the fish! They both have a lot of colouration for their age. I have them in my 4 foot tank with my 3 and a half inch male and female and once they all start to get fairly big I will put them in a 6 foot tank. I have seen a lot of green terror`s with red trimming, but never bright orange like the ones I got off you, they are beautiful, I can only imagine how colourful they will be when they get bigger.
I'm very impressed with the service and delivery of my fish.
Thankyou very much!
Kevin Nguyen
Hi Majestic,
Just wanted to thank you for your great service! I`ve received the fish and all are well. I will definately order from you again! :)
One of the Lithrinops females came with a mouthful! Woooot!
Cheers!
Kevin Nguyen - PERTH
Ann from South Gippsland
Hi Paul,
I hope you don't mind that I asked Elise for your email address.
I'm sure it's nothing new to you, however I just want to let you know what a brilliant employee you have in Elise. It is rare to find exceptional customer service anywhere these days, especially when it comes to processing a return from an internet purchase.
 Elise has been incredibly helpful in getting my order corrected and back to me in the quickest time, following up with emails to confirm the process and the status of my order. She is so pleasant to deal with and has just been awesome!
 I will definitely do business with you again, and will also be recommending you guys to my aquarium friends (both in Melbourne and NSW Central Coast).
 I'm sure Elise has earned a nice bottle of wine for Christmas!
 Cheers
Lisa Martin
I just placed an order with Paul from Majestic Aquariums last Friday, and have received my parcel already in today's mail. Now thats good since I live in Douth Gippsland and he is in NSW.
I have never had service as good as this with constant pm to let me know where and when and HOW my fish are actually doing.
Simply put FANTASTIC!!
Well done Paul :clap: :clap: :clap: :cheers:
Ann
Craig, WA
Cheers Adam, It is absolutely stunning. Well worth the money and the pair of anemone crabs that came with slotted straight in. I will post pics a bit later.... as i have a lot of unbelievable acros to arrange in my tank. Again hats off to you and Luke. Top service and awesome products.
Ursula
Hi Paul,
The BiUbe looks absolutely stunning in my lounge room. Completely happy with my purchase and I can tell you my fish are also happy in their new home. Thanks so much..
Many friends have commented on it`s unique style. I have added a few white clouds and my fighting fish looks absolutely stunning when he swims around... I think he is Heaven considering he was in a 2.5L bowl previously!!
I`m just thankful that I found you guys on the internet as the only other place I've seen the reef one tanks are overseas.. so thanks again!
Kind Regards,
Ursula
Nick, ACT
Thanks Paul,
The five H. Carpintis all arrived in Canberra in good condition and are settling in well. Excellent colours under lights. I will recommend you to others and keep an ear and eye out for your radio and TV work.
All the best,
Nick from ACT
Angie,Gloucester, Virginia USA
Wow, thank you for your quick response! I live in Gloucester, Virginia, USA. We live about 1 hour away from any saltwater retailer, which is why I turned to the web for help. I have not mentioned your DVD to the pet store where I purchased the fish (perhaps that would be a good idea), which is where I was told that I could add new fish after 1 week. I have ordered some garlic and some zoe to help with the white spot. My clowns are small and my cleaner shrimp is large, so they will not let him clean them. I have been treating the big tank because for now, its the only one that I have. Since this massive outbreak of white spot, my husband and I are considering setting up a small tank. Your website is so very helpful, and the best advice we have received yet! We have 2 filter units, with both we have a total water flow of 550 GPH and I also have a small powerhead and there is plenty of surface agitation as well. I will say that I am now concerned that since I have been treating my tank with marinemax, I may have disturbed the beneficial bacteria in the tank. Also, How in the world do I do a freshwater dip, you are the first I have ever heard mention it. If I do a dip with my clowns, would I be creating a bigger problem by placing them back in my tank where the parasites are? I know that clowns are hearty fish, but I really don`t want them to die. Again, many thanks for all your help - I have attached a few pictures so you can see my tank.
Adam and Olga
Paul, my fish tank looks better than it has ever looked in its life, thanks to you!
I'm serious, The Easy Life fluid filter medium is a great product.
I finally got the phosphate down to 0. I think I was not using enough Phosban to rip it down. All the algae has literally been eaten up by my Centropyges and the Zebrasoma tang. And it`s not building up again, I am still not seeing signs of Coraline algal growth on the back plate, but the Phosphate was only 0 as of today, it`s been about 0.5ppm for past 2 weeks, which didn`t bother the corals, but must be inhibiting coralline algal growth so I expect to start seeing spores shortly.
Anthony Palmese, Savannah, Georgia USA
First of all I would just like to say your fish selection is outstanding, and I wish your store was in the U.S. The INFORMATION YOU PROVIDE ON PRODUCTS IS ALSO GREAT AND I AM TRYING TO LOCATE THEM IN THE STATES. THE PRICES ON YOUR FISH IS NOT IN U.S DOLLARS RIGHT? I DONT KNOW THE CONVERSION RATE BUT WILL LOOK IT UP, I WAS WONDERING WOULD YOU EVER CONSIDER SHIPPING TO THE STATES? THIS IS THE BEST WEBSITE IVE EVER SEEN,EVEN IF YOU DONT SHIP I WILL CONTINUE TO VISIT FOR YOUR EXCELLENT INFO AND TIPS. THANK YOU FOR THE SITE AND THE PEOPLE OF THE GREAT COUNTRY OF AUSTRALIA ARE LUCKEY TO HAVE SUCH A WONDERFUL STORE, TAKE CARE,
Rob, Brisbane
Hi Paul,
I have just ordered a Black Red Sea Max 130d from you.
I spent several hours watching your videos and reading the various articles on your site. Fantastic site. Very informative!
There are a lot of aquarium shops who could learn a thing or two about web design from your site!
Regards,
Rob
Brad
Thank you Majestic!
We have 4 big aquariums here at work, which is it my job to clean. It would take me about 4 hours a week. I can not tell you how much time I save per week now that you have got me on to Polyfilter!
That stuff is amazing the tanks stay so clean, the fish look better than ever and I have more time to do my work!
Amazing, I think everyone should get it!
Dave P
Hi Paul,
Just a quick note to thank you for the great service you have given me and to let you know all the fish arrived safe and alive. I am very happy with them and look forward to dealing with you again in the near future.
Best regards,
Dave P
SA
Phillip S
Hi Paul,
I just wanted to let you know that I watched the complimentary DVD "Tropical Aquarium Guide" that you sent me with my order.
It is truly sensational! Fantastic photography & brilliantly narrated. There was a whole lot of information that was applicable to all sorts of set ups, not just fresh water!
I have added it to my collection (along with your two on Marine set up DVD`s) as highly recommended to anyone who is interested in the hobby or even just thinking about setting something up.
By the way, the new Aqualina 24w 17000K/420nm tubes you sent me are brilliant. They are perfect for my Reef set-up & I have noticed stimulated Coral growth already! Thanks for getting me on the right track.
Cheers,
Luke
Thanks for my amazing breeding set up guys!
I am having a lot of fun and this system is soooo easy to run! Marine Pure and Polyfilter is amazing!
My fish are breeding like crazy!
Luke - Jannali
Kalam
Hi Elise,
 Thank you so much. The tank arrived yesterday and its fantastic!
 Thank you so much for your help...your service was priceless!...if only Vodafone had people like you working for them. Haha.
Teneke Ranson
Thank you for sorting my tank out, it has never been so good since I have started coming back down to see you again!
Any one that keeps marine aquariums MUST see Majestic Aquariums.
It is worth the trip for me!
I feel like part of the family, Thanks for you help!
Craig Sainsbury, Orange Subaru
Hi Elise,
Thank you. You have been a great help!
Majestic Aquarium provide the best customer experience.
Andrew
Just a quick note to let you know how impressed i was with the service from Majestic Aquariums, in particular Luke was fantastic.
Being a business owner myself I would be proud to have luke as a member of my team, thanks for all the help guys and I would certainly recommend your business to anyone I know. regards craig sainsbury dealer principal orange subaru
Michael, Melbourne
Hi Paul,
Overly happy with the fish that arrived, and also the DVD!! I watched it last night and it was extremely helpful. My local aquarium seem to give me the bare minimum help when I come in considering the initial purchases were through them, over the $2000! They more so grunt as I inquire into operational and fish details
So its great now I have my own understand of how it all works. That DVD is excellent!
Thank you for this link to www.saltwaterhub.com, I will be watching these videos now I know how helpful you are, and also the Tang`s that arrived well.
Once again, many thanks and sorry for the info overload.
Michael
Torsten
Hi Alicia, the fish you dispatched arrived yesterday safe and sound. I am grateful the way this has worked out and the way you and the company handled my issue after my initial disapointment. So thank you again, I will certainly be dealing with you again in the future and have no problem in recommending you to others. Regards Torsten
David D
Paul, I would like to thank Majestic Aquariums, Luke at Taren Point and yourself for the advice and installation of my RSM250 via Jai of C & C today. The unit looks great.
I have attached a photo of the unit as installed. I note that the fish that were in tank originally (2 x Green Chromis, 2 x Barrier Reef Chromis, & 1 x Pyjama Wrasse, 1 X Stripped Blenny & 1 x Goby) have been substituted with a Flame Angel and 2 clown fish. You can also see the Blue and Yellow tangs I have transferred too.
Again. I really am thankful for the RSM250 and glad I went that way on your advice. Great unit.
Victoria
Elise, Thank you for your efforts in finding these parts for me. I will be sure to use you guys again for any obscure parts like this i may need in the future. 
Michael
Majestic Aquarium`s Paul is the best guy to speak to when it comes to fish and equipment. He really knows his stuff and seems to really enjoy it! All the other staff are super friendly as well! Very willing to help! I would recommand Majestic to Everyone! Beginners to Experts! Thank you Majestic! Victoria from Sydney
Danny
I purchased some live rock from your store yesterday and was very pleased. I watched your DVDs and was wondering about the revolution refugium material and Easylife supplements
Danny
Hi Elise,
 Thanks for the update and thank you for your courteous service.
Tony
Hey guys, I just wanted to say how happy I am with your service. I am new to this hobby, having just set up my tank and was after some live rock when I came across your store. Wow. Not only great prices but the staff there are amazing. I spoke to Paul on the phone who was very much wanting to please and showed his knowledge. When we got to the store Paul was busy but Luke stepped in and looked after us. The store was very busy but within 3 minutes we were served and within 15 we had 20kg of live rock and some extras.. (of course lol). It so often happens that when we are upset with something we make a fuss, so my wife made sure that this time, when we are so happy with what we have found in your store that I take the time to say thank you and, wow, great team. I live near Penrith so its a bit of a hike to get there, but oh so worth it and a trip I`ll gladly make to source my reef gear from now on. Thanks again guys.
Simon
Hi Elise,
Just received my fish and just wanted to say thank you to you guys at majestic.
They are in really good condition and of great quality as far as I can see.
So thank you again and I will definitely be doing business with you guys again.
Lou
After you put Elise on the case things moved forward very quickly and all has now been resolved.
I would like to say that Elise was very courteous and helpful and showed concern for my issue. Elise also responded very quickly to my emails in a professional manner and I would like to make sure her boss is aware of her great work.
I believe Elise is a great asset to your company (and maybe deserves an early minute today????).
Alison
Hi Elise, 
Thank you for all of your help with my internet order! 
It has been a pleasure dealing with  you. I will definitely shop with Majestic Aquariums again.
Thanks 
David 
Hi Paul, just an email to say how impressed I am with your website & App. I have kept Cichlids for years, I have learnt more today than I ever have! I now know what I need to do to keep a happy aquarium. I`m from the lower Blue Mountains so your a little far away, butI will use your site to order so long as your delivery prices are cost effective. Thanks again, keep up your great work!
Wendell
Paul,
A big thanks to you and all the team at Majestic for such a great tank and stand. It`s awesome. Can`t wait to fill it with salty goodness!
Scott
Hi Paul. Just letting you know that i got the fish the peacocks and yellows. I got them at 9.30 last night from armidale air port.They are great looking fish i am very happy with them . The blue peacock is fantastic.Thanks for all your help will shop with you again
David
Thank you Elise,
 You have provided some great service it is very much appreciated.
 Jason
Regards,
Hello Paul,
The reason for this email is to thank you for the contact of James.
You may not remember me contacting you some weeks ago regarding my fish pond leak. You recommended James who has proved to be a very talented and competent pond repairer. His quite manner, reliability, work ethic and competence was a delight to deal with him.
He is the first person to identify the leak and fix the problem with an absolute guarantee. I have been struggling for the past two years to find someone who is able to fix the leak without success.
Regards,
David.
Glen
Hi I`d like to thank you guys for informing me of marinepure balls! I was having an issue with nitrate levels increasing to over 60ppm even with weekly water changes. Since I put marine pure into my fluval 406 canister filter nitrate levels decreased down to under 20ppm even after monthly water changes! Thanks guys you`ve saved me a lot of work and worry!
Julie
Thanks heaps for the excellent service! The frontosas arrived 45mins ago and are perfect. Exactly what my hubby is after. They are adjusting well to their new home. Thanks again!
Debbieand Wayne C.
Just wanted to let you know the waterfall arrived two days ago and is now up and running beautifully. Thankyou for the prompt service, If we need any products in the future we will certainly visit your website again. Regards Debbie and Wayne C
Moira Kiemel
Hello Elise,
Thank you for the tablets which arrived safely today.  I would also like to say that your service and communication have been excellent and would like you to pass on the feedback to your manager.  Great work, you will be hearing from me again in the future!
Andrew Radclyffe
Once again - wonderful advice and assistance from Ben over the phone.
Paul Dyball
Received my salt yesterday lunchtime,fast shipping and well packed good work guys and thank you..will definitely be ordering from majestic aquariums again...cheers...